What an exciting week it's been! Over the past several days, I encouraged folks to take on a personal challenge in their homes, their kitchens and their offices.
After all, It's easy to get excited about changing your diet to improve your mood. It's a little harder to change your diet.
But that doesn't mean it has to be hard.
As we know from the recent HELFIMED study, people are really good at changing how they eat, it just takes some thoughtful work. And the best way to do that is by building good habits so that healthy eating is automatic. 
A Simple Swap is when you trade a not-so-brain-health-friendly food for a brain health friendly one. They are super easy, fast, and provide you with a straightforward way for building the habit of healthy eating.
Here are 3 of our favorite Simple Swaps:
Dark chocolate and dried fruit instead of candy (my personal favorite? dark chocolate covered almonds)

Flavored seltzer, herbal tea, or kombucha instead of soda

Veggie, nut + fruit smoothies instead of all-fruit smoothies
Simple, right?
While you may have missed the Challenge, you can always start today – we always love to hear your comments and see your photos. Here are some of our favorites from the Simple Swap Challenge.
Breakfast swaps?
Swapping eggs and toast for…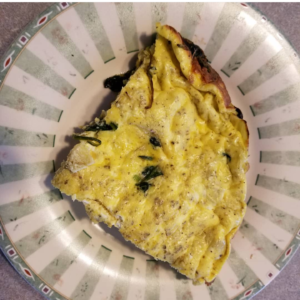 A spinach and artichoke frittata.
We also had a fun veg and fish medley from a reader: "And so the new me who cooks has prepared another easy dish for breakfast; Three organic free range eggs scrambled with sauteed garlic and purple onion. Wild caught smoked salmon and steamed broccoli thrown on top. At the very least I do 'feel better' about my own food choices."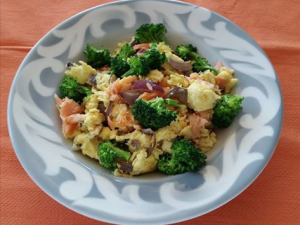 Swapping snacks was also a big hit.
Who needs afternoon vending machine snacks when you have…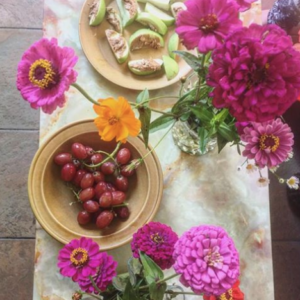 Apples with almond butter and grapes. Or…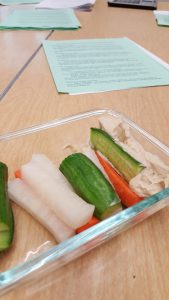 Veggies and hummus (great snack for school!)
or…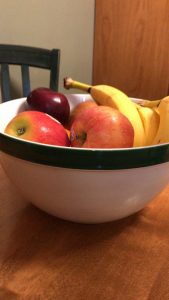 a fruit bowl to replace that candy bowl at work.
One reader submitted the following message which made me smile from ear to ear: "I suffered from depression for years. I tried antidepressants, which may or may not have helped, and CBT, which I think did help. But it wasn't until I changed my way of eating and started exercising regularly that I quit experiencing those feelings of hopelessness and sadness. I just wanted to thank you, and say, 'Keep up the good work!'"
And while I loved every single message I received, one in particular stood out to me. One reader is not only changing her diet, but she's getting her children in on it too (improving a child's diet can have a lifelong positive impact on them).
"My littles eating veggies and guacamole, instead of chips and queso!"
Thank you to everyone else who took part in the challenge! Creating healthy habits are the key to eating better for your brain, and few habits are easier to build than Simple Swaps. Keep them up and please do share!
To your health,
Dr. Ramsey
Simple Swaps is just one of many brain boosting concepts I teach in my program Eat To Beat Depression. Keep an eye out for more news about this program in upcoming emails!