Last Wednesday, I found myself on the phone with the second largest purchaser of food in the United States, the New York City public school system. The conversation was kale. To celebrate National Kale Day (today, Oct. 1), they will be offering kale to the 1.1 million students, which makes terrific sense. What better place for a valuable brain food than our schools?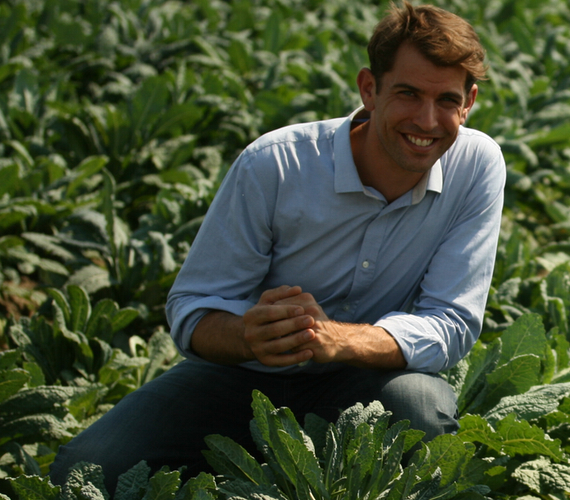 There is so much to love about kale that it's hard to know where to start. Kale is loaded with calcium and vitamins A, C and K — all of which are beneficial to both your mental and physical health. It's also rich in iron, folate and vitamin B6, vital components of the brain molecules responsible for your happiness, serotonin and dopamine. Add to these nutritional benefits the twin virtues of hardiness and versatility: Kale can be grown virtually anywhere, and unlike its fair-weather friends, kale grows right through winter's frost. I've grown kale plants on a roof deck in Greenwich Village and harvested it for salads in January. Its leaves can be sautéed, juiced, whirred into a smoothie, shredded for salads, baked or added to soups.
In recent years, kale's popularity has grown in U.S. supermarkets and restaurant menus, but it has a long history as an important food staple in cultures all around the world. My most memorable experience with the vegetable was during a visit to rural Kenya in 2000. I was an honored guest at a traditional wedding, and a goat had been slaughtered for the celebratory meal. The problem was that I was a committed vegetarian at the time, so instead of eating goat meat, I gorged myself with delicious heaps of kale and collard greens, mainstays of the local diet.
I didn't really rediscover kale until nearly a decade later, when I was living near Abingdon Square in Greenwich Village with my young family. The Saturday farmers' market at the square became kind of a hangout for me — I'd grown up on a farm in Indiana and enjoyed talking tractors and crops with those who knew the topics well. It was Farmer Dave of Muddy River Farm who introduced me to all the varieties of kale that he was growing, including green curly and Rebor (my choice for chips), Red Russian and Lacinato (great for salads).
Before I knew it I was cooking up a storm with Farmer Dave's kale and other types I sought out at other farmers' markets. And it wasn't long before I started growing my own Dwarf Blue Vates kale. I couldn't get enough of the stuff, because there were so many different ways to prepare it, and with every bite, I knew that I was helping preserve my family's brain health. By the end of the year, I'd begun to collaborate on a kale-centric e-cookbook with Jennifer Iserloh, a friend known as the The Skinny Chef, whose specialty was preparing superfoods like kale. We spent months digging up recipes for kaleslaw, kung pao kale and even kale cocktails like a green Bloody Mary and kalejito. The result was Fifty Shades of Kale, illustrated with a "kalerotic" image of a young woman clad only in green curly kale.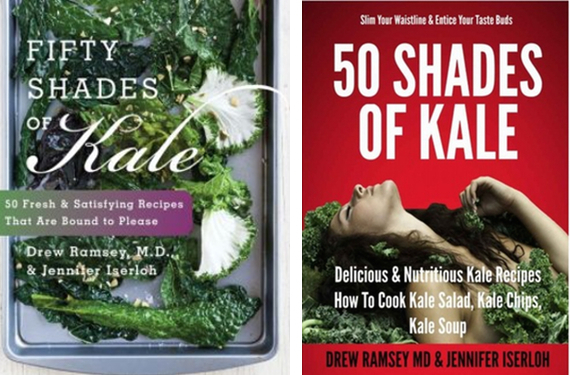 It was while preparing for the launch of the hardcover version of Fifty Shades of Kale in 2013 that we hatched the idea of declaring Oct. 1 National Kale Day. We loved the idea of giving positive promotion to such an inexpensive and beneficial leafy green because so many messages we get about food revolve around what not to eat. We're told to cut calories, reduce fat and cut out cholesterol. None of this advice is helping, but it has had the unintended consequence of making whole foods less appealing since they don't have labels that announce their caloric, fat and cholesterol counts.
A cup of kale, which is loaded with essential nutrients, contains just 33 calories. You can't possibly gain weight from eating too much kale. A lot of brain-healthy foods have this low-calorie/high-nutrition profile, but most people aren't aware of it. I once polled a roomful of physicians — yes, physicians — about how many calories they would expect to find in six brain-healthy oysters. Estimates ranged from 200 to 750 calories. The actual answer? 43 calories. That's less than 10 per oyster. How many of those doctors have passed up servings of brain-beneficial oysters out of the misplaced fear they were fattening, I'm scared to think.
My work as a physician resolves around a simple principle: Help people feel better. That's why I've come to embrace kale as a cause. The word needs to spread that brain food is as delicious as it is nutritious. But we've got a long way to go. In my psychiatric practice, when I ask new patients to keep journals of their food intake, I am struck by the absence of the very foods most vital in supporting their mental health: whole foods like salmon, lentils, quinoa, almonds, the aforementioned oysters and of course, kale. Instead, most patients' food journals are collages of takeout containers, processed and packaged foods and nutritionally empty white carbs.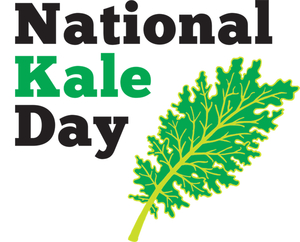 The first National Kale Day was mostly a local event held in downtown Manhattan. It was a great party, but it was a shoestring affair and not that many people knew about it. This year is different. We have the benefit of a produce public relations agency, Full Tilt Marketing, which has provided pro bono support, and they've connected us with great kale-loving sponsors.
Kale has long needed some champions, and now our ranks are growing. National Kale Day is important to this superfood's future because we need to make sure that kale is more than a flash in the sauté pan. It would be a shame for such a healthy, affordable, versatile and delicious vegetable to go the way of the sun-dried tomato or the other fad foods before it. A leafy green that can thrive on windy city rooftops through the harsh Northeastern winters should be tough enough to hang onto the spotlight, as long as its friend step up to support it.
It's not too late to participate this year — check out our events, become a kale hero or take the What Type of Kale Are You Quiz? — and it's also not too early to help prepare for National Kale Day 2015.
Looking to celebrate National Kale Day at home? Drew has shared three original recipes from Fifty Shades of Kale on Wellwellwell.com, the site where travel and wellness come together.